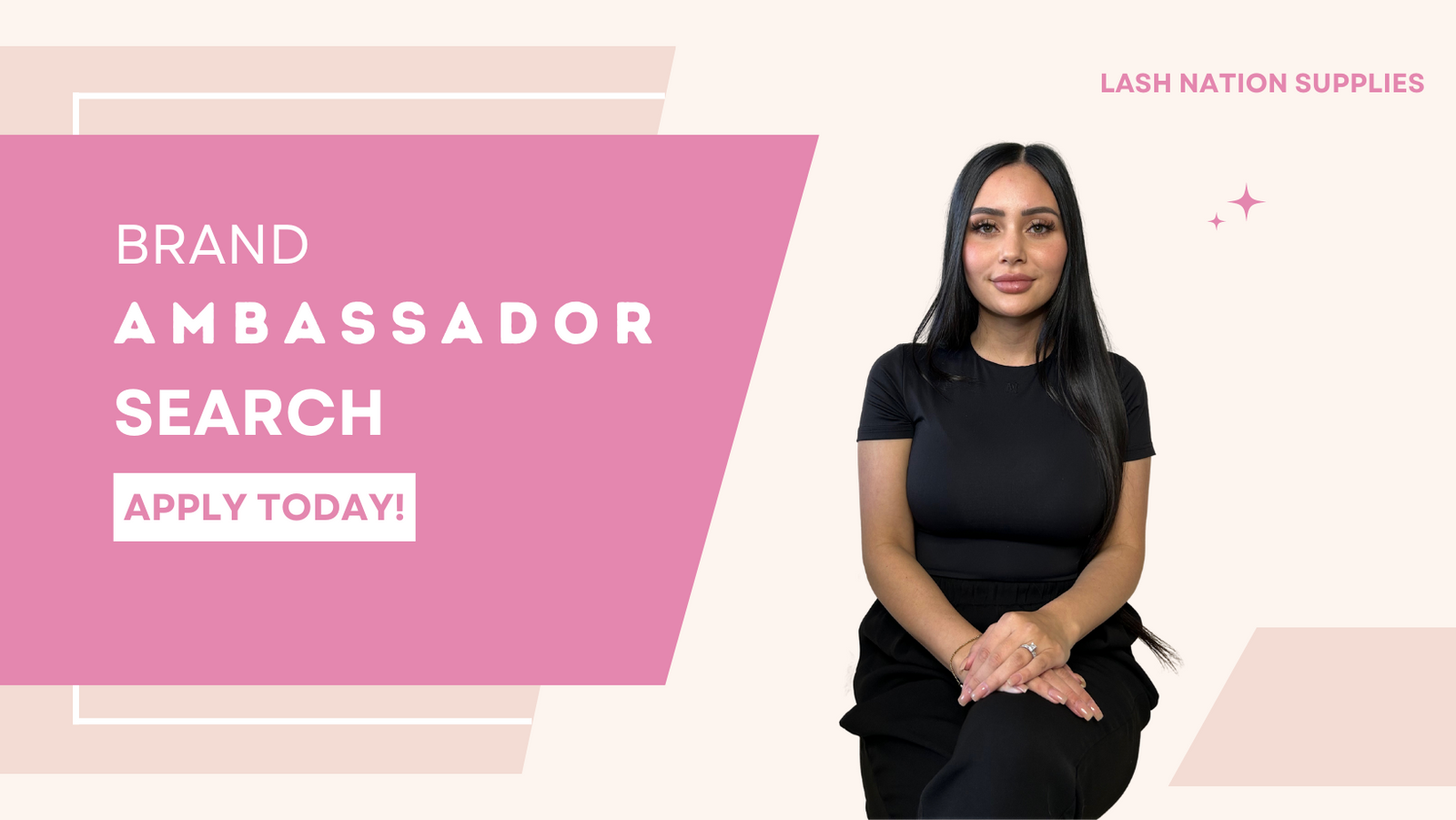 Lash Nation Ambassador Program
Calling all lash nation lovers! Are you passionate about lash extensions and eager to make your mark in the industry? Look no further! Lash Nation Supplies is searching for talented individuals like you to join our prestigious Lash Ambassador program.
Benefits as a Lash Nation Ambassador:
Enjoy a unlimited 10% discount code for personal use for lash nation products
Get the chance to trial our products before they get released.
Get the heads up on Lash Nation sales before the public.
Receive a unique ambassador discount code to share with with the public (you will earn $10 in store credit for every new referral, and they get 10% off their first order).
Expectations from our Ambassadors:
Be a current lash nation supplies purchaser/user 
Must have Lashnationsupplies.au bio 
Be active on socials with sharing personalised discount code at least once a week 
post at least once a week and tag @lashnationsupplies.au on your social account
Promote lash nation supplies only and must not be an affiliate with another lash brand
Re-share lash nation supplies posts when requested.
Please note that this opportunity is exclusively for certified lash artists. We're excited to review your application and potentially welcome you to our LNS Ambassador family!
We cant wait to meet you
If you're a certified lash artist and believe you'd be a great fit for our ambassador program, we'd love to hear from you! Please fill out the contact form below and tell us a bit about yourself, your lash journey, and why you're excited to represent our brand.